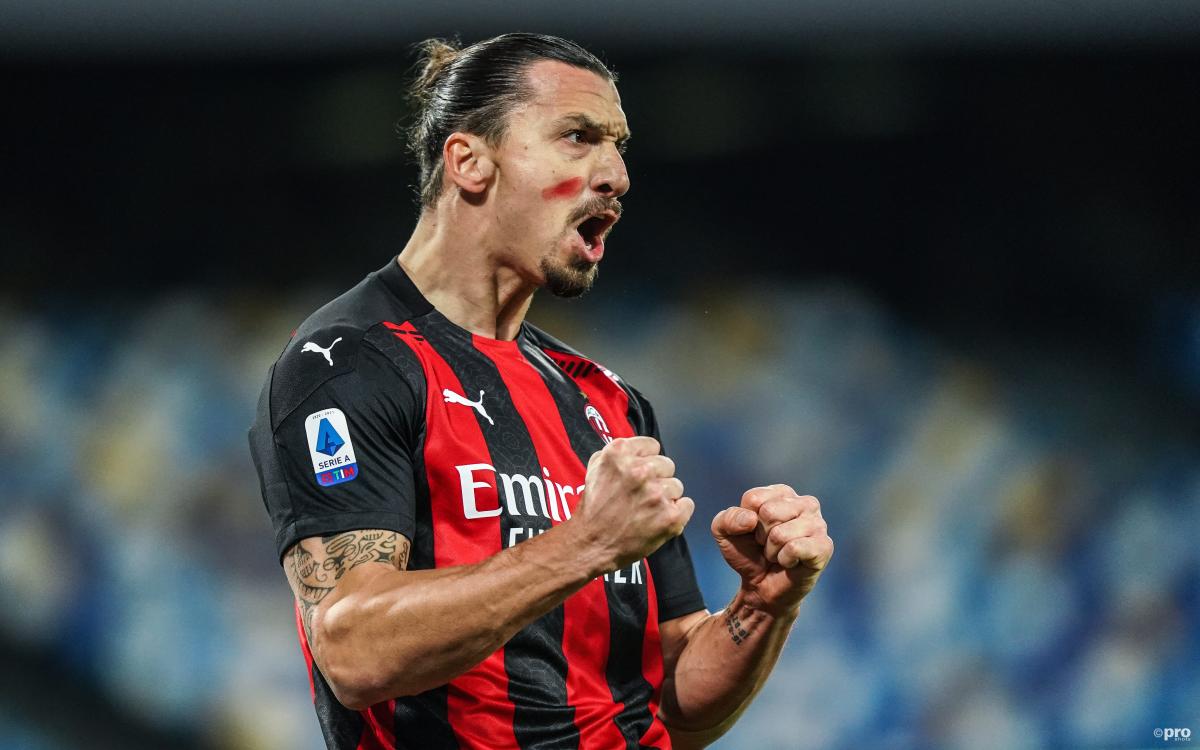 After more than 20 years at the top, Zlatan Ibrahimovic is set to bring the curtain down on his career doing what he does best – winning titles.
The 40-year-old is expected to announce his retirement from football after helping Milan win the Scudetto on Sunday in what is the 14th league title of his career.
The timeless forward played a crucial role on the pitch in the first half of the season before struggling with injuries in 2022, but still ended the campaign with eight goals and a huge personality in the locker room.
It was almost a perfect ending for him as he came off the bench in the 3-0 win over Sassuolo on Sunday to head home, only for the goal to be disallowed for offside.
FootballTransfers takes a look back at the legendary career of one of the most enigmatic, talented and simply insane strikers of all time.
Malmo, Ajax and the making of a legend
Ibra began his career at his local club Malmo, where he was offered a trial by Arsene Wenger for Arsenal. He rejected it, famously stating: "Zlatan does not auditions."
He joined Ajax as a 20-year-old and went on to win two Eredivisie titles in three years as well as a KNVB Cup and the Johan Cruyff Shield.
Having scored 48 goals in 110 games across all competitions, Juventus signed him for € 16 million in 2004, starting a beautiful love affair between Zlatan and Italian football.
The Italian rollercoaster
Ibrahimovic was named Serie A Foreign Footballer of the Year after scoring 16 goals in his debut season to lead Juventus to the title.
However, disappointment followed the following season as Juventus were embroiled in the Calciopoli scandal, seeing them relegated and stripped of their last two titles. Zlatan has always stressed that he won those titles fair and square on the pitch.
Ibrahimovic then secured a move to Inter for just under € 25m where he truly broke out as one of the best strikers in Europe.
His three seasons with Inter saw them win three successive titles, including a record points haul, while Ibra earned back-to-back Italian Footballer of the Year awards.
Barcelona and the return to Milan
Ibrahimovic signed for Barcelona in 2009 in a huge transfer that saw Samuel Eto'o move the other way as well as a fee of € 46m.
He only spent one season in Spain however he won four titles including the league before falling out with boss Pep Guardiola and moving to Milan on loan.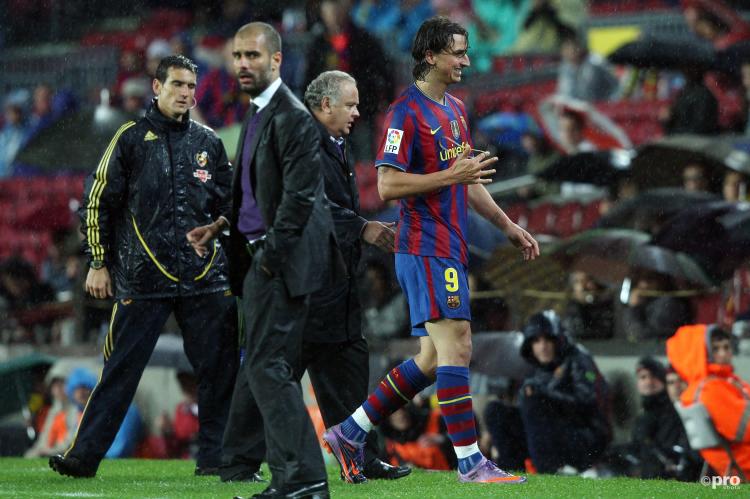 Ibra's move to the other side of Milan was just as successful, with the Rossoneri winning the Scudetto (their last one until this season) before they made his move permanent the following summer.
However, despite scoring 28 goals, Ibrahimovic failed to win the league for the first time in five seasons prompting Paris Saint-Germain to bring him to France in 2012.
Dominating France with PSG
At four seasons, Zlatan's time in France was the longest he spent with one club and he became PSG's all-time leading scorer with 156 goals in 180 games in all competitions.
He won the league in every season with the club as well as three Trophee des Champions, three Coupe de la Ligues and two Coupe de France trophies, totalling 12 titles overall.
Following his spell in Paris, Zlatan signed for Manchester United aged 34 and spent two seasons in England, scoring 17 goals in his first season and winning the EFL Cup, the Community Shield and the Europa League.
However, this was the first club since Malmo where he had failed to win the league, prompting Ibrahimovic to move to LA Galaxy in America to potentially see out his career.
LA and a Hollywood finish in Milan
Despite once again failing to win any titles in America, Zlatan continued his prolific goalscoring form in the twilight of his career, netting 53 times in 58 games across two years.
His refusal to show any signs of slowing down prompted him to re-join Milan where he has spent the last two-and-a-half seasons.
After scoring 25 goals in his first 18 months, the Swede finally showed signs of slowing down, picking up injuries and netting just once in 2022.
However, his goals have been pivotal in helping Milan reach their first Serie A title since Ibra's first stint at the club in 2011.
The legendary forward looks like he will bow out with more than 400 league goals and more than 20 titles, truly proving that he is a God amongst men.
.