After Thibaut Courtois' remarkable season, which saw him claim the Champions League Final's Player of the Match award with a brilliant performance against Liverpool that helped Real Madrid claim yet another Champions League title, there is no doubt he is by far the best keeper in the game.
In fact, a large reason for the squad's Champions League (as well as league) success has to do with Courtois' incredible performances that kept the team in games and allowed them to eventually get the victory. Courtois was already regarded as a top keeper, but he has completely taken his game to another level since signing in 2018.
At that moment, he was seen as a controversial signing as Real Madrid had come off winning three consecutive Champions League titles with Keylor Navas and the goalkeeping position was not something that needed reinforcement.
Furthermore, his first season was filled with turmoil as he did not play well, there were constant debates about whether Navas should play, and the fans did not exactly help as he was constantly whistled even for the smallest mistake. Despite Navas leaving to sign for PSG, his second season did not also get off to the best start and that is when many thought he was not able to withstand the pressure of playing for Real Madrid.
However, it was interestedly in the Champions League in 2019 where it all changed when Real Madrid went to Istanbul to take on Galatasary where his clutch saves led the team to victory. Since then, he has not just become the best keeper in the game, he has also become a fan favorite.
In fact, while there have been other on-field players have received more accolades, it could seriously be argued that a large reason for the club's success this season has been because of Thibaut Courtois' performances, especially in the Champions League. Despite losing the first leg against PSG, his penalty save on Messi gave the team better possibilities of overturning the 1-0 result in the return leg. Against Manchester City, the reason the squad was able to take the game into extra time was because of Courtois' unbelievable saves, which included him using his studs and a top corner save. Along with the saves in the final against Liverpool that helped Real Madrid claim the Champions League title.
His performances and achievements have been so remarkable that questions are beginning to be asked about whether he will surpass Iker Casillas as Real Madrid's greatest ever keeper? Questions like this are always difficult to answer because there are many factors that come into consideration, such as the number of seasons each keeper played for the club, what they achieved, and the impact they had on the team.
Right now, Thibaut Courtois is a better keeper than Iker Casillas was
However, the argument can be made that Thibaut Courtois has already surpassed Iker Casillas as Real Madrid's greatest keeper. While he has not played as long as Casillas, the impact he has had on the team in his tenure with the club has been truly remarkable. His performances have been vital in helping Real Madrid claim two La Liga and Spanish Super Cup titles. As well as the already mentioned Champions League trophy. He has more Zamora trophies (given to the keeper with the lowest goals conceded during the La Liga season) than Casillas, one of which he achieved with Real Madrid.
Additionally, Courtois is also a more complete keeper than Casillas. The Belgian's reflexes are just as good, his saves have been crucial in helping the team in vital moments, his areal play is a menace for opponents, and his ball distribution is incredible. While Casillas was well known for his reflexes and incredible saves, his aerial play was always a weakness, and he would see him make saves that could have been avoided if his areal play had been better. His ball distribution was another area of ​​concern as he struggled to make accurate long-range passes to his teammates, although this was not as big of an issue during his era as using the keeper to play from the back was not very common.
Furthermore, another aspect that must be taken into consideration is the teams both keepers played with. While this current team is good, it does not have the same quality of players Casillas had when he was playing.
Casillas played with the original Galacticos, many of the best attackers and defenders in the game, and was a part of the team that won La Liga with 100 points that had a defensive partnership of Pepe and Ramos. Meanwhile, Courtois is surrounded by many inexperienced players that are still developing their craft and has been instrumental in the successful success. On occasion raising the question of how Casillas was only able to win one Zamora trophy with all the talent that surrounded him, while Courtois already has two; one of which he claimed while at Atletico Madrid.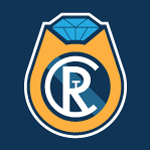 Want your voice heard? Join the Real Champs team!
Write for us!
While debating this is subjective, Thibaut Courtois has already made his mark on the club. Regardless of what fans currently believe, if he continues with this trajectory, Courtois has every possibility to not just be at the same level, but to surpass Casillas as Real Madrid's greatest ever keeper.