No matter how many times Barcelona have been humbled in recent times, their fans and even managers and players can not help but get inflated egos when they talk about the reigning, 14-time Champions League winners and 35-time LaLiga champions, Real Madrid .
In Barça's latest example of totally missing the point, Mundo Deportivo journalist Ferran Martinez reported that Xavi convinced top prospect Pablo Torre to join Barcelona over Real Madrid by telling him that his profile would fit La Blaugrana better. In doing so, he said that if Torre were to join Real, he would not succeed, citing Isco and Dani Ceballos as similar examples.
Torres, of course, has signed with Barcelona, ​​so he listened to what is basically an outright lie. That Isco was not a success in Madrid. But it's not a surprise that the man who always complained about the grass being too long is now a sleazy recruiter.
It's also amazing how many fans – and it isn't just Barcelona fans – mindlessly agree with the statement that a player with five Champions League titles did not succeed at Real Madrid.
Isco won five Champions League titles at Real Madrid
It is laughable to state that Isco was not a success, just because he did not start every game. That was not the role for Isco. And if you want to say that it's because he fizzled out towards the end? It is fair to point out that things did not end the way Isco wanted in Madrid, but that means very little in comparison to the heights he reached during his peak there, which is a level he would have never reached anywhere else. Literally, because nobody else three-peated.
Let's remind people of the individual success Isco achieved when Real won three straight Champions Leagues titles in the best period of any team in modern football.
But first, let's talk about what the magician from Malaga did in his first season in Madrid when Los Blancos won the first of their five Champions Leagues in the last 10 years. Isco scored eight goals with six assists and averaged over two key passes and two dribbles completed per game in LaLiga. That's on top of the three goals he chipped in during the Champions League run.
Then, Isco had six goals and nine assists in 2014/15 in Carlo Ancelotti's last season of his first stint. While he did not score or assist in the Champions League, he was a regular starter and critical to helping the forwards score and assist themselves. Isco averaged a jaw-dropping 3.5 dribbles completed per game and 2.0 key passes per game in football's marquee competition.
Isco's contributions during the three-peat solidify his legacy
Now to the three-peat. In the first season of the three-peat, Isco had three goals and seven assists in LaLiga. He was an even more dangerous playmaker in the Champions League with 2.3 key passes per game and a total of three key passes.
But he saved his best for 2016/17. That was the best season of Isco's career, as he was especially decisive in Real Madrid's success that year. The Andalusian playmaker bagged a whopping 10 goals with 8 assists in LaLiga, and he averaged 2.7 dribbles completed per game with some mesmerizing work in the Champions League. That includes the final against Juventus, where Isco had two key passes, two dribbles completed, and three fouls drawn in a 4-1 win over the Bianconeri. He would deservingly be included in the Champions League XI that season.
Finally, the 2017/18 season. Isco was the Man of the Match in the UEFA Super Cup win over Manchester United, starting the season on the right foot. He would end the campaign with seven more goals and seven assists, meaning the man had at least 10 goal contributions in each of his first five seasons!
Although things changed after that and Isco was phased out, never playing more than 1,200 minutes in the league, those five seasons are more than enough to say that he was a massive success – and a club legend in his own right – for Madrid.
Individually, he was different gravy with his dribbling skills and ability to unlock defenses. He was a multi-faceted playmaker in the final third who could score, assist, carry the ball, and cause havoc against even the best of defenses.
Five Champions League titles. Five seasons with at least 10 goal contributions.
And you want to tell me Isco was not a success at Real Madrid? Distorting the truth that much and perpetuating such a myth is truly an evil art, and it's probably why there's this narrative that Isco is someone who wasted his potential or failed when nothing could be further from the truth. He is a footballing genius, and Real Madrid fans are appreciative of everything he did between 2013 and 2018 when he was an important member of the squad.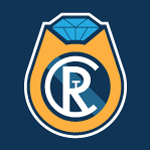 Want your voice heard? Join the Real Champs team!
Write for us!
Anyone who does not understand his impact after looking at the team and individual accomplishments is being dishonest for their own agenda; ignorance is no excuse.