Two high-profile transfers happened in the summer of 2013. Neymar Jr signed for FC Barcelona in a move that cost 57.1 million euros (the actual fee was later revealed to be 86.2 million euros) for the Catalan club. Even Real Madrid tried to sign the Brazilian, but they could not. Ultimately they signed Gareth Bale from Tottenham Hotspur for a record fee of 100 million euros on the deadline day, after a long wait.
Neymar and Bale weren't signed to be the immediate face of their respective clubs but were rather signed to support the actual face of the clubs, Lionel Messi and Cristiano Ronaldo respectively. But they were also signed keeping the future, that is life after Messi and Ronaldo, in mind.
People wondered who will become a bigger player, and become the third-best player in the world, as Ronaldo and Messi keep fighting for the top position. Bale and Neymar had the potential to become a superstar, but fans kept wondering who would prove to be the better one.
After nine years, we do know the answer to this question. Gareth Bale has a bigger legacy than Neymar for sure and will retire as a bigger legend of the game. This answer is something that became clear years ago.
Gareth Bale has achieved more success in his career than Neymar
Bale was older than Neymar when he moved to Spain, and he had the experience of playing in Europe with Spurs. But his actual hunt for trophies started the moment he arrived at Real Madrid. He had an excellent debut season in 2013/14, leading Real Madrid to glory in the UEFA Champions League and Copa Del Rey, along with his attacking partners Cristiano Ronaldo and Karim Benzema, with whom he formed the legendary BBC Trio.
What made that season special for Bale was the fact that he scored an unbelievable winner against Barcelona in the Copa Del Rey final, which is one of the best solo goals I've ever seen, and ended the wait for La Decima with an extra- time winner. These moments were enough to make Gareth Bale's first chapter in his history book an amazing one. But the best was yet to come.
On the other hand, Neymar had a decent start to his career, but Barcelona ended trophyless that season. But success did not elude him for a long time, as he lead Barcelona to a historic treble in the following season, being an even bigger clutch player than Messi in the Champions League knockout stages.
Bale had a tough 2014/15, as his figures dipped and even the club failed to win any of the three primary trophies.
Two years after their arrival, they had two seasons filled with glory and struggle. The Brazilian did have an upper hand at that point, as he had won the league as well.
Fast forward to 2017, Neymar has won 3 LaLiga titles and 1 Champions League title with Barcelona, ​​while Bale won 1 LaLiga title and 3 Champions League titles with Real Madrid. Neymar did have the better stats, but Bale had more European success and European success always has greater value. In fact, Bale played a key role in two of those three Champions League titles.
But even after that, Neymar had the slight upper hand. He was seen as a better player and put up ridiculous numbers every season, while the Welshman's frequent injuries hurt his continuity, and slowly reduced his importance in the Real Madrid side, with Isco moving up the pecking order.
2017/18 was the game-changing season for Gareth Bale
Neymar's career was moving well with Barcelona, ​​though European success eluded him, and Bale also had an impressive career until that point but needed a redemption season to bring him back into the limelight.
But one decision from Neymar changed everything. The Brazilian moved to Paris Saint-Germain in a world-record transfer worth 222 million euros in 2017, just a year after renewing his contract with the Blaugrana.
Well, we do not know what was the motive behind his decision. Some believe that money is the main reason, and it might have actually been a factor, but I think it was more about Neymar's determination to become the star of his club and it was also the first step of PSG's quest to buy success.
And that move has pretty much been the worst decision in Neymar's career. He seems to have enjoyed his life in Paris, but the move did not help his career at all. With all due respect to Ligue 1, Neymar chose to play in a less competitive league and wanted to win the Champions League at a club with one of the worst management in football.
On the other hand, Bale chose to fight for his position and wanted to prove a point. He had an outstanding 2017/18 season, with 21 goals and 7 assists in 2362 minutes, and gave his best to regain his spot. He created history in the process, by leading Real Madrid to glory in the Champions League, by scoring a brace in the final, which include one of the greatest Champions League goals of all time.
That season and the UEFA Champions League final were enough to close the debate.
After that season, both of their careers have not been any special. Neymar's individual stats have been good every season, but he was not able to achieve his objective of winning the Champions League with PSG. And now, he has reached a stage where PSG and its new decision-maker want to sell him.
Bale's importance at Real Madrid has decreased over the past three years, and his relationship with fans broke down, with a lot of external involvement from his agent and the Spanish media playing a role in that. But he has still been a part of a Champions League-winning team in 2022. And when the world believed that he was on the decline, he took on the challenge of moving to Spurs on loan for a year, and he was able to revive himself there, leaving everyone surprised. Bale is leaving Real Madrid now after 9 years, but he has won everything that is there to be won, and will leave as a legend of the greatest club in the history of football. And he has also received a standing ovation he deserves from Madridistas, on his last day at the Estadio Santiago Bernabeu.
International career wise, Neymar has been a better player than Bale, registering record stats for Brazil. But he hasn't been able to win a World Cup or even a Copa America title, whilst being the talisman of one of the best international sides. That is one regret he would have, and that also has an impact on his legacy at Brazil.
Bale has had a brilliant run for Wales, becoming their greatest scorer of all time. He has been excellent for Wales in the big tournaments, and it would be a legendary feat if he leads Wales to the FIFA World Cup 2022. And he is already making an effort to do so, scoring a brace in Wales' recent playoff game against Austria.
After the end of their respective careers, the way fans perceive the legacy of Gareth Bale and Neymar Jr will be very different.
Neymar might be seen as a better player, due to his unbelievable stats and technical prowess. Being a fan of scintillating pacy football, I enjoy Bale's game more, but I get it why a lot of people love Neymar's gameplay and why people wanted to see him as the third-best player in the world. After his career, people will boast about the individual records he broke and the number of ankles he broke with his dribbles and skill. That marks his legacy, but people will also see him as a case of 'what could've been'.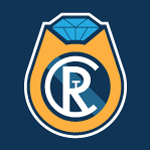 Want your voice heard? Join the Real Champs team!
Write for us!
But Bale's legacy is bigger. His legacy is built on moments, that made him a hero for his club and country. He will be remembered as an unbelievably clutch player, who could produce a moment of individual inspiration when needed on the biggest stage. He will also be remembered for his blistering pace, as one of the fastest players of all time. People might also remember his love for golf and his frequent injuries that hurt his record. But people will also remember him as a fighter, who answered his critics in style, and will definitely remember his legendary moments more than the controversies.