This season, we saw Carlo Ancelotti using a 4-3-3 formation for most of the season. Near the end, it changed to a 4-4-2 with Federico Valverde getting more involved as a right midfielder. The 4-4-2 Real Madrid would transition into a 4-3-3 when counter-attacking with Valverde moving wider to play as a winger. This way Carlo Ancelotti was able to create a Real Madrid line-up with the most experienced players along with youngsters to fill the game with energy.
This season too, Carlo Ancelotti is looking very keen to stick to the classic 4-4-2 formation. And with Aurélien Tchouameni's signature, Ancelotti's plan has become even better. But a 4-4-2 requires two strikers. Playing a double pivot would require Vinicius Junior to play as a left midfielder. So, who will accompany Karim Benzema in the attack?
Luka Jovic, Borja Mayoral and Mariano Diaz– all three backup natural strikers have fallen out of favor at Real Madrid, while Juanmi Latasa is still very young to be given such a big responsibility. The only existing player who can play as a striker is Rodrygo, that too is not his natural position. With Real Madrid not looking to spend much on any player, given he will have only a few minutes, a 4-4-2 seems pretty difficult.
It got me to wonder- Should Real Madrid try a 4-2-3-1? A formation that will reintroduce the role of a Central Attacking Midfielder (CAM) at Real Madrid. There was a time, under Carlo Ancelotti himself when Real Madrid used to play a No. 10.
It was Mesut atzil at first, after whose departure the responsibility was handed over to Isco Alarcon. The main role of the No. 10 was to connect the defense with the attackers and help Real Madrid counterattack with ease. This role is not an easy one and is often mastered only by the gifted ones. A player must have a great vision, dribbling skills and the ability to create spaces.
Best 4-2-3-1 Line-up for Real Madrid:
Even if Real Madrid decides to use a 4-2-3-1, what will be an appropriate line-up? Who will take the No. 10 roles?
I created this line-up online. The strongest one that Carlo Ancelotti could use for Real Madrid next season:
Goalkeeper: Thibaut Courtois
Defenders: David Alaba, Antonio Rudiger, Eder Militao and Dani Carvajal
Midfielders: Vinicius Junior, Toni Kroos, Luka Modric, Aurélien Tchouameni and Rodrygo Goes
Forwards: Karim Benzema
According to me, this is by far the best line-up Real Madrid can play next season.
The defenders will have the speed to catch up with the opposition's attackers. It will be a highly attacking back four. We all know what David Alaba is capable of. A left-footed quick full-back who can put in great crosses and shoot from distance. Antonio Rudiger, tagging along with Eder Militao will make it a strong duo who can push the opposition's attackers to steal the ball with their strength. And Dani Carvajal is one of the best right-backs in the world when fully fit. He is great with defending and often makes forward runs.
The midfield will be very balanced. Vinicius Junior and Rodrygo Goes will play as Left and Right Midfielders who will make forward runs and attract defenders with their off-the-ball movement. Toni Kroos will play alongside Aurélien Tchouameni as double pivots. They will cut the opposition's passing lanes and will provide creativity from the back. Toni Kroos will provide the long balls for Vinicius Junior and Rodrygo Goes to attack, while Tchouameni can show off his skills of carrying the ball forward.
Luka Modric will be the Enganche in this. He will connect the rest of the team with Karim Benzema. He will have the freedom to move around to create spaces and to shoot from distance, which he is very good at. Being a player with a lot of energy, he can also drop back to help the team defensively, whenever necessary. And Karim Benzema will do what he does best.
Real Madrid can make a small change in this too. Using Ferland Mendy instead of David Alaba could strengthen the defense while compromising in the attack. If Real Madrid wants to play Eden Hazard and Eduardo Camavinga instead of Luka Modric and Aurélien Tchouameni, Carlo Ancelotti can start Eduardo Camavinga and Federico Valverde rather than starting Toni Kroos and Rodrygo Goes. This way Real Madrid will have the much-needed energy in midfield.
If Real Madrid manages to offload Marco Asensio, they can make a move for Serge Gnabry to strengthen the Right Wing. This formation will put more responsibility on the players and can help the club get the best out of Eden Hazard and Eduardo Camavinga. Apart from this, the 4-2-3-1 formation will enable Real Madrid to carve out a role for future stars like Sergio Arribas, Christopher Nkuku, Peter Gonzalez and Juanmi Latasa.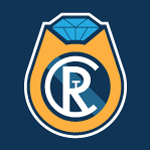 Want your voice heard? Join the Real Champs team!
Write for us!
This highly attacking team could do wonders in LaLiga and will have a very high chance of winning the UEFA Champions League. Serious participation in the Supercopa de Espana and Copa Del Rey could help Real Madrid win their first domestic treble.