Vinicius Jr. and Rodrygo Goes are the future leaders of this Real Madrid team. A lot of money and time was invested in these two young Brazilian wingers, and that investment is starting to pay off. Both of them had a highly successful 2021/22 season, with Vinicius producing output on a consistent basis, while Rodrygo had a strong end to the season with some immense big-game performances.
These two young wingers registered a combined total of 31 goals last season, and that figure will only improve with time. If any of them start taking set-piece responsibilities, their numbers will become even better and give them a chance to compete for individual awards.
I do not think it would be wise to hand penalty duties to youngsters, and practically there is no chance of that happening. Only cool and experienced heads, like Karim Benzema, should take responsibility for taking the penalty kicks. When you have a player who scores a penalty using the panenka technique in a Champions League semifinal game against one of Europe's best teams in their stadium, when his team is trailing by two goals, there should not be any second thoughts.
But free kicks are directly scoring opportunities for players, where there is greater scope for the team to experiment. Scoring a free kick has more to do with skill and application and the fact that a failed freekick will not be a headline like a penalty miss gives the player some breathing space and reduces the pressure on him. So it makes sense to give free-kick opportunities to youngsters who can take them well. And these two Brazilians are two such players who have the ability to convert free kicks.
Vinicius Jr. and Rodrygo have shown us in the past that they can take free kicks
Most of you reading this article do not need any introduction to Rodrygo's free-kick-taking prowess, as this was something that he proved in his first game as a Real Madrid player. The sight of him shooting the ball from just outside the box, curling the ball around Bayern's wall to send it to the top-right corner of the goal is an unforgettable one. The fact that he scored just seconds after Niklas Sule, one of Bayern's defenders standing in the wall challenged Rodrygo to 'try' and score the free kick makes it much better.
Not a lot of you might be knowing about Vinicius' ability to score free kicks, as he never got an opportunity with the first team. But he scored a great free kick while playing for Real Madrid Castilla, before being promoted to the first team.
There isn't really a lot of evidence to analyze their free-kick techniques deeply. But by looking at these clips, some training clips, and their usual shooting techniques from range, we can take some notes. Rodrygo's shots have both pace and curl, and his shot placement is usually good. He takes some corners and long free kicks in the absence of Kroos or Modric, which is something that suggests that the team trusts his set-piece delivery.
Vini's shots usually have a lot of curve, but he tends to decrease the pace of the shot, to get the ball towards corners. He kinda bends a bit too much towards his left, which does have an impact on his balance. As we can observe during games, Vini does have a habit of losing his footing while shooting. But he has a lot of strength in his thigh muscles, something that he had shown with a thunderbolt against Sevilla as well as some shots during training sessions, and hopefully, he can develop a power-based technique in the future. Both of them do have the skill, and they can learn more if they get some opportunities.
In the past, there was an amazing free-kick taker in Cristiano Ronaldo, and the duties were passed onto the captain Sergio Ramos after the Portuguese 'exit. Currently, David Alaba has taken the responsibility to take free kicks from positions that favor a left-footed player, but there is no designated right-footed free-kick taker for Real Madrid.
Toni Kroos, who takes corners and long free kicks, is practically the best right-footed free-kick taker on the team, but he does not take a lot of short free kicks. Kroos, Benzema, and even Casemiro with his powerful technique often take them, but none were able to score in 2021/22.
But these players aren't really able to convert free kicks consistently. So maybe it's time to give some chances to two youngsters, who have proved that they can score some screamers with their right foot. They have a strong case to ask for some free kicks and giving them some opportunities will prove to be beneficial for both the players and the team in the long run.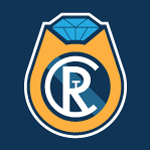 Want your voice heard? Join the Real Champs team!
Write for us!
Hopefully, Rodrygo and Vinicius get to take some free kicks that are suited for right-footers in the coming seasons and score some bangers.