Usually, a backup to a player in the squad allows the manager to rest his key players and rely on them in case of injuries whilst keeping the system of the team intact. Well, the majority of the backups may allow the manager all of the aforementioned luxuries but not Real Madrid striker Karim Benzema's.
Firstly, it is not a criticism of all of Benzema's backup all these years, a list which included players like Jese Rodriguez, Alvaro Morata, Borja Mayoral, and Luka Jovic. All these have found success of varying degrees at different clubs. But being an understudy to Benzema is no easy task.
Since he joined Real Madrid back in 2009 as a young prodigy from Lyon Benzema has racked up astounding numbers. He has gone on to play 600+ matches and scored 323 goals, and counting apart from being the best playmaker of his generation at Real Madrid. Since Cristiano Ronaldo left in 2018, he has stepped up and taken up the mantle of being the talisman himself.
Over the last season, he scored 50 goals for his club and country. He won Real Madrid the Champions League and the League, winning matches single-handedly at times. He is now the captain, a leader, and an idol for young players like Vini Jr. and Rodrygo in the squad. And he will win the Ballon D'or this season.
Surely substituting someone of that stature is no easy job. The question is not about how many goals can his backup score. It is about whether the manager can maintain the system with someone else in the lineup subbing for him. The short answer is no.
Karim Benzema is more than just a No. 9. He dons the playmaking hat of a No.10 and the goal-scoring of a No.10 9. No one in the world can do both of these tasks simultaneously as efficiently as he. And it is not fair to expect anyone else to do the same.
Real Madrid need someone who can do some of what Karim Benzema does
However, the issue Real Madrid has been facing in his absence is not goal-scoring. It's about how little the rest of the strikers are involved in the play. Take the example of Jovic. He has great physical traits to be a goal poacher. And he proved it at Frankfurt. However, at Real Madrid, the role of no.9 is not just to wait for the ball in the box. You have to create chances when there are 10 opposition players behind the ball not leaving even an iota of an inch which Jovic has not been able to do. He has been too static and aloof from the play majority of times.
With Jovic preferring a loan next summer to get game time ahead of the world cup and Mariano not exactly Real Madrid quality, the club has to start looking at their options. The 2022-23 season is going to be a grueling and demanding one. Benzema could end up playing more than 60 games for club and country if he is able to stay fit. Well at 35 years of age and with the burden he carries with either of these teams, one cannot bet he would play each one of those games, and neither he should.
In my opinion, Real Madrid must look at a profile completely different from Benzema. I have repeatedly eluded to this in the article and will say it again, no single player can replicate what Benzema does so efficiently.
Therefore it will be better to look at someone who may not be that prolific at scoring goals but is able to bring other players into the game with his movement and pace. Someone who can run at defenses and destabilize their park-the-bus strategy.
Real Madrid has realized that Vini can score goals – and important ones at that. Rodrygo can chip in as well. The midfield is capable of putting the ball in the back of the net. So why not go for someone who for once will allow all these players into the game rather than standing in the box waiting for the ball for 60 minutes and then getting subbed off.
Real have Borja Mayoral and Juanmi Latasa as options at the moment. Mayoral has shown that he has the game to play such a role. He has been inconsistent but effective. Latasa on the other hand is a rookie and can surprise us. We have to wait and see if he gets an opportunity.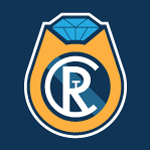 Want your voice heard? Join the Real Champs team!
Write for us!
In any case, I won't be suggesting any other names at the moment. There are a lot of players in the market. But not all have the quality to play for Real Madrid. Any inclusions in the squad depend on the exits as well. The transfer market is open until September. It will be interesting to see if Real Madrid do indeed buy a backup striker and it will be more interesting to see if they have a profile in mind that fits the bill.