Without fail, every time a former Real Madrid player loses a game or is going through a tough time, we see accounts on Twitter dropping the "it's all downhill after Real Madrid" quote from Luka Modric.
And while I understand the sentiment behind this quote, it's quite disrespectful in and of itself. I mean, the reasons why some players leave Madrid are different. The club moves on and ends up being better in the long run, but it is harsh to disparage players or even sometimes to come up with false reasons why they left in order for fans to feel better about themselves (look at how some people treat Sergio Ramos and Cristiano Ronaldo!)
In Raphael Varane's case, though, there is a different level of disrespect that irks me. It goes beyond Varane being made fun of for wanting a new challenge at Manchester United, because, well, he certainly got it!
There's this idea floating around on social media among a select group of (delusional) Real Madrid fans that Varane was never good. A lot of the same people who boasted about Madrid having the best center back duo in the world and one of the best tandems of all time are now saying that Varane is a fraud, a "mid" (by the way, do they even know where that word comes from?) player who was carried by those around him at Madrid.
You can not, on the one hand, praise a player's quality, share highlight comps, and defend him against slanderous attacks from other fanbases when he is "your" player (as if a player could ever belong to you… as if we are not talking about human beings capable of their own self-determination) but then slander him in another breath when his future takes him elsewhere.
To anyone reading this who is actually deluding themselves into thinking that Varane was never one of the world's best center backs, please stop. You do not have to do this. You do not have to own a laughable opinion because you feel hurt that a player left Real Madrid. Or maybe it's because it hurts to see him struggling on an awful Manchester United team that needs a rebuild.
Either way, it's one thing to say that you think Varane isn't playing as well and that his struggles at United are not just related to his supporting cast. While I would disagree, I do think that is a valid opinion to hold.
What is totally invalid, however, is dragging Varane's name to the mud and attempting to destroy his achievements at Real Madrid by saying, "Oh, well, he was never good in the first place."
I have even seen some people say that Varane's accomplishments are not important to Madrid's history and that he will not go down in history with the club. When in reality, the World Cup winner and four-time Champions League winner is as much of a club legend as the others who are discussed as club legends. If Gareth Bale is a club legend, which I believe he is, then how is Varane not? Just because he is a center back? Just because he does not score goals as part of his job, thus it is easier to erase his accomplishments?
It is frustrating to see these children masquerading as Madridistas, with no appreciation for the players who built this club and worked their asses for the club. They are more Madridista than you or I, because they were actually putting in work for this team to achieve something. And it is embarrassing to see some people insult that and treat Varane in this way.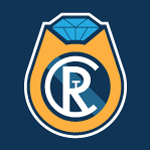 Want your voice heard? Join the Real Champs team!
Write for us!
He is one of the last people who deserves this, as his respect for Real Madrid and his quality were indeed at the highest level. Yes, it does hurt to see him at United, but that is no reason to hate him. Or to lie about how great he was for Madrid.