Nahikari Garcia joined Real Madrid Femenino in the summer 2021 transfer window with a lot of hype. From 2014 to 2021, Garcia established herself as one of the best players in Primera Iberdrola, becoming an icon in the league with 104 goals in 200 matches, all while earning a degree in medicine. Yes, she is an incredible person.
Aside from her quality as an attacking player who can score goals, pop off for a hat-trick at any given moment, and make the teammates around her better, Garcia was hyped as a Real Madrid signing because she was very obviously a fan of the club for a long time. Garcia meant a lot to one of the top clubs in the league, Real Sociedad, and is from San Sebastian herself.
But the chance to sign with Real Madrid and build a legacy for a new women's team as an elite club was a huge opportunity.
Sadly, Garcia's first season in Madrid did not go to plan. She was not a starter every game, earning "only" 21 starts for Las Blancas, as she fell behind the rotation for other options, primarily another top 2021 summer signing from within Primera Iberdrola, Esther Gonzalez. Nahikari found the back of the net just four times, struggling to make anywhere near the impact she did for La Real.
Athletic Bilbao is openly targeting Nahikari Garcia
According to MARCA's Juanma Velasco and David Menayo, Athletic Bilbao's hopeful sporting director Ainhoa ​​Tirapu has openly stated that he is going to try and sign Nahikari Garcia from Real Madrid. Ricardo Barkala running for Athletic Club president, promising more investment in the women's team in order to win the election. Tirapu would be his sporting director, and he stated that he believes a deal is very much possible for the Basque player.
That means people around the league may see Garcia as unsettled and a prime target to sign from Las Blancas after an unideal first season in the Spanish capital. However, Real Madrid need to stand firm and make it clear that they are not going to sell her.
There are going to be significant changes to Real Madrid Femenino this summer. Kosovare Asllani and Marta Cardona have both left amidst serious problems with how the players are treated at the club. While Las Blancas are set to sign two marquee players in Sandie Toletti and Caroline Weir, these departures cannot be underestimated. Without Asllani and Cardona up top, keeping a forward with superstar talent like Garcia becomes more important.
But with Garcia specifically, selling her would be sending the wrong statement. Her struggles in 2021/22 were down to issues with how she fit the system and with finding her footing in Madrid. Not everyone is going to hit the ground running at a new club, and Real Madrid is a big change from where Nahikari was at for seven seasons, both in style and environment. There is also the matter that Real changed managers during the season, finally firing the incompetent David Aznar.
Nahikari Garcia can be a game-changing player for Real Madrid
Real Madrid should not give up on Nahikari so quickly. She loves the club and is loved by the fans. That means a lot, too, and amidst some turmoil, keeping a player with her character and her connection with the fans matters.
From a footballing perspective, Nahikari has a chance to be a game-changing player. Selling Nahikari and giving up on her would be a huge mistake. Remember, we are talking about a player who was wanted by PSG but turned them down to stay in Spain and finish her medical degree. She is good enough to play for a team capable of winning the Champions League. That is not a talent you sell at any cost.
Garcia's contract will run out after the 2022/23 season, per Managing Madrid's Om Arvind. But that does not mean Real Madrid should feel any pressure to sell. Remember, transfer fees in women's football are undervalued, meaning players do not sell for as much as they could potentially be worth to a club. Real do not have to worry about selling Nahikari or making money. Her leaving as a free agent, if things do not work out in 2022/23, is not a big deal.
What is a big deal is selling a player who could be a star for your team when you aren't 100 percent sure they do not fit. It is possible Garcia is not the best fit for Real Madrid and should move on from the dream. I am not saying it is a guarantee she will succeed. But I do like her changes. I also think that you can not say for sure that she will fail, and I would rather work with a talented player like her and task the coaching staff with finding the best role. Great managers and great teams get the most out of great players. If Las Blancas cannot get the most out of a player who has dominated this league for years, then the problem is on them, not Garcia.
So let her stay for another year. Actually try to integrate her into the tactical system and tailor certain elements to her strengths in transition and creatively. Do not leave her isolated or ask her to do things that other players are good at – modify the system to fit her role. Be like the great managers of Real Madrid and put the players first, as Zinedine Zidane and Carlo Ancelotti have done.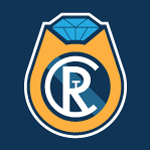 Want your voice heard? Join the Real Champs team!
Write for us!
Nahikari Garcia is too good to sell. If she leaves Real Madrid, then it should be because all options have been exhausted. Madridistas and the club themselves should rally around Garcia and help her find her best form. She is one of the most talented players in the league and could be the difference in Real reaching greater heights next season.