Real Madrid fans came into the month of May wanting a new right back, but those cries for an upgrade have quieted down after Dani Carvajal's sensational close to the campaign. Carvajal, still the king of the right back position in Europe, recovered from back-to-back rough big-game outings against Kylian Mbappe and Ferran Torres to shut down Luis Diaz when his team needed him the most in the Champions League Final.
Although it was a sensational display, it is true that Real's depth at right back is questionable, and the position's future definitely needs to be addressed. Madridistas dream of a push to sign Reece James in 2023. There is a fit there and potentially mutual interest, but James' bond to Chelsea is quite strong – and the Blues' new ownership is clearly going to do whatever it takes to keep the man set to take the crown of "best true right back" from Carvajal.
But what if Real Madrid don't need to spend upwards of 50 million euros on a new right back like Pedro Porro or Reece James? What if the solution is already sitting in the academy.
Los Blancos have three talented right backs at the academy level. The first is long-time prospect Sergio Santos, whom Madridistas should get to see more of in 2022/23. Santos is rumored to be on the sale list, like Mario Gila. The center back was sold to Lazio for five million euros with 50 percent of his rights retained, and a similar deal is possible so that Santos can get first-team action.
Yet Santos is not one of the two most intriguing long-term options at right back.
Vinicius Tobias is an exciting talent
Real Madrid signed a high-end attacking right back prospect from Shakhtar Donetsk in Vinicius Tobias, and the early returns on the Brazilian are already strong. The second Vinicius of Real Madrid, he recently exuded excellence for his national team's youth side.
Vinicius Tobias is one for the future and has work to do defensively, but he is willing and shows signs of strength in that aspect. His attacking upside is unquestioned; he is already at the level of the first team in that respect. The EU passport situation affects him, but that is secondary if Vinicius ends up being good enough. Right back would be a priority by then.
Yet there is now a third name to watch, as well @FabricaMadrid confirms on Twitter – among other media reports – that Real Madrid have indeed secured the "poaching" of rival Atletico Madrid prospect Jesus Fortea.
Jesus Fortea is a 15-year-old set to play for the U18s
The young man is one of the crown jewels of Los Rojiblancos' academy, and the crosstown rivals are incensed that they have lost such a quality young player to Real Madrid. It was the first move in the breaking of the non-aggression pact between the historic Madrid rivals, and it is a move that could pay great dividends for Los Merengues one day.
Although Fortea is even more of a future option for Real Madrid than Vinicius Tobias or Sergio Santos, the 15-year-old will play for the U18s next season, which shows his remarkably fast development as a right back. Defenders usually move up the youth ranks more slowly.
Fortea should not be overhyped before Real Madrid fans get a chance to see him in their system, and, even then, as is the case with the other two right back prospects, this is not the pros.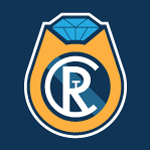 Want your voice heard? Join the Real Champs team!
Write for us!
However, if we are hedging our bets, Los Blancos stand a good chance to have their Dani Carvajal replacement by the time the new Real Madrid captain has to hang up his boots. These three prospects are talented, and in Vinicius and Fortea, two of them have massive upside.