The face of football is changing – and not for the better. Roman Abramovich's purchase of Chelsea was the first domino to fall in the way state-aligned actors can change the dynamics of the transfer market with almost infinite cash influx, but that was taken to another level by PSG and Manchester City being purchased by Qatar and UAE , respectively.
Real Madrid used to be the most powerful club in the world financially, as Florentino Perez's "Galacticos" marketing campaign proved to be much more successful than the on-field results indicated. Though Madrid struggled to achieve expectations with an unbalanced squad, Perez created an enduring global brand that, at the time, transformed the transfer market – not just for Real, but for football as a whole.
Now, it is impossible for Los Blancos to traditionally compete with clubs like PSG and Manchester City. Nobody can. These are clubs that can run nearly one billion euro deficits in spending and wages. PSG showed that FFP does not reach it, as president Nasser Al-Khelaifi essentially controls UEFA. He is the ECA chair and even managed to get off free after threatening people following a Champions League exit.
But even as PSG can offer Kylian Mbappe a nearly 300 million euro signing bonus with 90 million euros net in wages (on top of the around combined 100 million euro wages to Neymar and Lionel Messi), they cannot win every battle.
Juni Calafat helps Real Madrid sign the best young players in the world
In fact, PSG lost their last two battles on the transfer market to Real Madrid, as elite Ligue 1 midfielders Eduardo Camavinga and Aurelien Tchouameni steadfastly refused better offers and aggressive recruiting from PSG in order to sign with Real Madrid.
And of course, the Merengues knocked them out in the Champions League Round of 16, en route to winning the competition for the fifth time in the last decade. A competition the Qatar sportswashing project has yet to win, despite all of its millions spent.
There are many reasons for Real Madrid's success, including in 2021/22. But there is one that goes beyond what happens on the pitch or the dynamics of heart, character, DNA, or whatever else you want to call it.
Juni Calafat was the underappreciated architect behind the Champions League triumph, and he is also the secret weapon against the state-owend clubs.
It was Calafat who planted the seeds for Tchouameni for years, visiting him in Monaco five times this season to visit him. Calafat planned on Tchouameni. He knew Tchouameni was a special transfer and made it clear to the midfielder that he would be valued by Real Madrid.
Tchouameni felt wanted by the world's biggest club, and now, for Fabrizio Romanohe is set to arrive at the Santiago Bernabeu.
Real Madrid beating state-owned clubs in the Champions League was not luck
Calafat brought in Vinicius Jr. and Rodrygo Goes. His best get may have been Fede Valverde for just five million euros from Penarol. Now, Valverde is the most valuable center midfielder in the world – and even plays a damn good right winger… good enough to beat each of the state-owned clubs in the Champions League.
That Real Madrid's path to the title came against each of these clubs and was buoyed by players Calafat recruited is no coincidence.
Florentino Perez knew for years that in order to keep winning the Champions League ahead of the UAE, Qatar, Abramovich, and the Premier League money (clubs like Crystal Palace, Leeds, Brighton, and Aston Villa have a higher net spend since 2012/13 … Even though no club in Europe has won anywhere near Real's five UCLs!), He would need to identify the very best players in the world first. Not an easy task.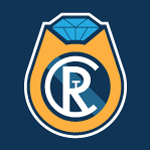 Want your voice heard? Join the Real Champs team!
Write for us!
But thanks to Calafat, he can do exactly that. Vini Jr. and Rodrygo were not cheap at nearly 100 million euros together. Now, though, they look like steals. Tchouameni's transfer for nearly 100 million euros looks expensive, too, but, in time, it may be seen as another great deal, especially in comparison to these mediocre clubs (and really, PSG is more pitiful than any Premier League overspender when you account for what they stand for) spending the same money on three players who can not even lace Tchouameni's boots.