In a recent piece for ESPN FC, senior writer Gabriele Marcotti of "Gab and Juls podcast" fame wrote a thoughtful article on all the biggest 10 transfers at each position, coming to the conclusion that most big-money transfers are not worth it. Real Madrid actually had quite a few of the most highly-rated transfers, including 5 / 5's for record-breaking signings Zinedine Zidane and Cristiano Ronaldo.
But their third record-breaking signing of 100 million euros, Gareth Bale, received a 2/5. As much as I was pleasantly surprised to see Marcotti rate Zizou's signing a 5/5 because of the French icon's legacy at Real as a manager and an influence on other greats to join the club, I was shocked to see Marcotti rate Bale's transfer so low .
I can understand some of where he is coming from. The sourness of the 2019/20 and 2020/21 seasons are still fresh in the minds of Madridistas, too. Bale struggled to make any sort of impact on Real Madrid after the 2018/19 season, failing to be the top star after Cristiano Ronaldo's departure to Juventus.
It was Zidane who urged Florentino Perez to sell Gareth Bale after his bicycle kick in the 2018 Champions League Final and keep Ronaldo instead. As it happens so often, Zizou was 100 percent correct in his evaluation, seeing that Bale had reached his peak value and would decline from there, given the injuries and physical decline, which started to set in.
Perez, instead, kept Bale, sold Ronaldo instead of smoothing things over with the frustrated superstar, and Zidane left.
But despite Bale's mega-wages, expensive investment, and rather sad ending to his career at Real Madrid, Bale was 100 percent worth. the money.
I will go a step further, with all due respect to Marcotti. Rating Bale as a 2/5 transfer or insinuating in any way that he was a disappointing transfer is disrespectful to Bale and completely misunderstands the purpose of Bale's signing.
But before I get into that, I do want to make one important concession. Marcotti mentioned the issue of Bale leaving for free, and therein lies what CAN be rated a 2/5. Perez's decision not to sell Bale at peak value in 2018. THAT was the mistake Madrid made, and that's why Bale, hampered by injuries and on untenable wages, could not be sold to any club for a fee when Real tried in 2019 and beyond.
Signing Bale in the first place? Quite clearly not a mistake.
Real Madrid signed Gareth Bale to win the Champions League
Real Madrid were desperate to win the Champions League. Before they signed Bale in 2013, Los Merengues had not won a Champions League title since 2001. You know, the victory spearheaded by 5/5 signing Zizou, who had his own all-time great goal in that Final.
When Bale signed, Real immediately won La Decima. And he was decisive all season long, including in that very final against Atletico Madrid, who were a third elite team in LaLiga competing with the Merengues.
Bale took Real over the hump. His acceleration, technical quality, intensity, work rate, goal-scoring, unparalleled athleticism, and status as an inverted left-footed right winger all provided the missing dynamic that Karim Benzema and Cristiano Ronaldo needed.
He was the missing piece in turning Real from a "great" team that was consistently bounced out of the Champions League semifinals into a champion. Without the Bale signing, it is possible that Real – forget the three-peat- would have had to wait even longer for La Decima.
There is also no way you can look at Bale's numbers and consider him a disappointment, unless you are a victim of recency bias or are holding the Welshman to unrealistic expectations – which, sadly, is very common in the media.
Gareth Bale scored nearly once every two games as a winger
Bale scored 81 goals in 176 games for Los Blancos, which is a great return for a winger on a team that had Benzema and Ronaldo. He was the third third scorer, and he would even have to cede scoring responsibilities to Alvaro Morata in 2016/17 or help accommodate playmakers Isco and James Rodriguez as scorers.
So in that context, his 81 goals are even more impressive. Bale reached double-digit goals in four seasons at Real Madrid, including 19 goals and 10 assists in 2015/16. He even averaged over two key passes per game in the Champions League and LaLiga that season, frequently averaging 1.5 key passes per game during his peak years at Madrid.
Yes, its "peak". the Spanish capital was shorter than it should have been, and perhaps that is why Marcotti is so harsh. But again, this is missing the point.
From a business perspective, Real Madrid is in the business of being the very best team in the world. Their motto is to be the best at all costs, and especially at that time, they needed to win the Champions League to restore their status as the best club on the planet.
Gareth Bale technically over-delivered with five Champions League titles
Not only did they do that immediately with Bale, but he then helped them win three more in a row, helping Real Madrid reach rarified air that no other team in the modern era has achieved. Could this have happened without Bale? It is impossible to say, but you can not rewrite history either way. And based on the fact that they won four in Bale's first five seasons, I do not think that is a coincidence.
Real Madrid would do this transfer over 100 times out of 100 times, regardless of how things ended for Bale in Madrid. The priority was winning the Champions League, and Bale over-delivered. He helped Real recreate another era of dominance, in the most difficult era for a team to dominate.
There is a reason why Bale ranks highly on all-time lists of the best Real Madrid players. Even though he would be booed and jeered, Bale received an ovation in his farewell at Cibeles. Because even the most critical of Madridistas understand that this era of unprecedented excellence would not have been possible without Bale. He was the X-Factor, the elite athlete who came up clutch in the biggest games.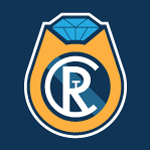 Want your voice heard? Join the Real Champs team!
Write for us!
How can you rate that a 2/5? And I do not mean to harp on Marcotti, because there seems to be a lot of people who misunderstand the purpose of the Bale transfer. Far from a disappointment, Bale gave Los Blancos even more than the 100 million euros they spent on him. He gave them Galactic moments and four (technically, five) Champions League titles. For that, we are not disappointed. We are forever grateful.