The Liverpool chief executive, Billy Hogan, has said the club want more details about the independent report into the chaos outside the Champions League final on Saturday, with more than 5,000 fans giving accounts of the Stade de France shambles in the space of 24 hours.
Uefa announced on Monday that the Portuguese MP Dr Tiago Brandão Rodrigues will lead a review into the "decision making, responsibility and behaviors of all entities involved in the final".
Liverpool have called for an independent and transparent investigation into the dangerous scenes outside France's national stadium and Hogan, who has been in regular dialogue with Uefa since Saturday, has revealed the club are still awaiting confirmation of the scope of the review. He wants an investigation to get "under way and in the right way".
Hogan said: "We were aware they [Uefa] had commissioned a report, per the media statements, and we received a letter from Uefa today confirming that and I've had a conversation this evening with Uefa on that point. There isn't a lot of detail at this stage, it's an evolving process, but we want to ensure that the appropriate steps are taken to get the facts about what happened on Saturday in Paris. Just as an example, this may just be a difference in language, but in our mind we requested an independent investigation rather than an independent report.
"Detail is really important here and we'll be following up with Uefa on that over the coming days."
Liverpool launched an online form on Monday for supporters to provide details and video evidence of their experiences in Paris. The club has been inundated with first-hand accounts of the chaos.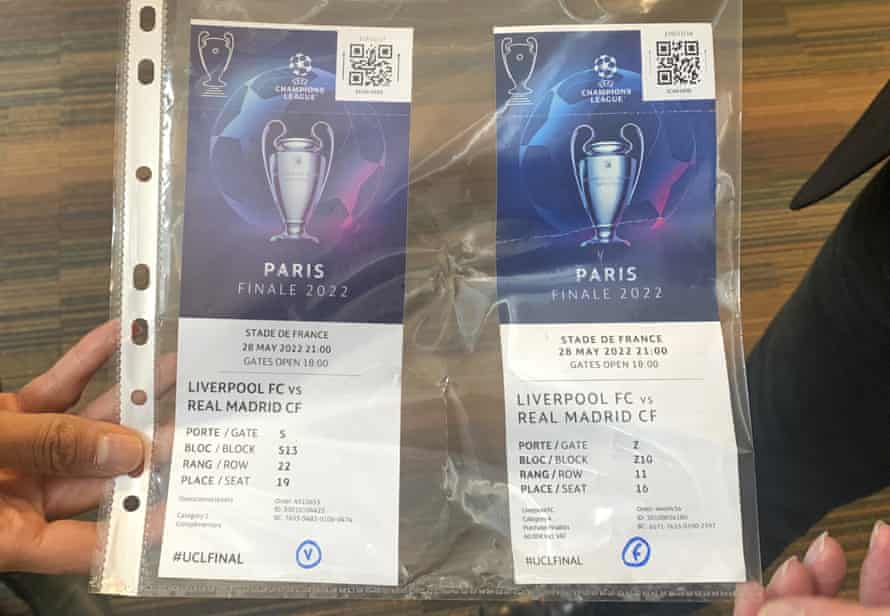 "Just over 24 hours the form has been up and we have had over 5,000 forms completed and submitted, which is really astounding," Hogan said. "I've spent time reviewing some of the information and, honestly, I'm horrified by the way some men, women, children – able bodied, less able bodied – have been indiscriminately treated over the course of Saturday. I've read a number of stories of absolutely horrific experiences leaving the stadium as well – crimes being committed, muggings taking place. Nobody should experience what our fans experienced both before or after the match.
"It's incredibly important that everyone keeps talking and sharing their experiences. Once we know that the independent investigation is under way and in the right way, that everybody contributes as much evidence as is possible. Our objective in calling for this independent investigation was and still is to ensure that all the relevant facts are listed to, all the relevant parties are listed to, the truth is established and the lessons are learned so this never happens again. "
Meanwhile, officials at the Stade de France found a total of 2,800 "fake" tickets when attempting to allow Liverpool fans into the stadium on Saturday, according to reports. The Agence France-Presse claims the figure was confirmed by stadium authorities and representatives of Uefa during a meeting with the French government on Monday.
The French interior minister, Gérald Darmanin, claimed that 30,000 to 40,000 Liverpool fans had turned up for the game either without tickets or with counterfeits. He spoke of "massive, industrial-scale and organized fraud with fake tickets".
The far lower figure of 2,800 relates to tickets scanned by stadium officials and has not been published by the French government.