Real Madrid has been building an interesting project over the last couple of seasons. Madrid's priority since the departure of Cristiano Ronaldo has been clear: sign young players who will eventually take over from the old guard of Karim Benzema, Luka Modric, Toni Kroos, Marcelo, Sergio Ramos, etc. That said, Madrid has still signed some experienced players to stay competitive.
Madrid's recent business has included some of the best, but also some of the worst transfer deals in recent memory.
Here I will rate every Real Madrid signing since the summer of 2019 on a scale of 1-10. With 1 being the lowest and 10 being the best.
Real Madrid's Summer 2019 signings
Eden Hazard: 1
It should not be a surprise to anyone that the Hazard transfer receives a grade of 1. Real Madrid has gotten almost no return on the 120m Euros they spent on Hazard in the summer of 2019. In three seasons at the Bernabeu Hazard has scored just 6 goals in total. That is about 20m Euros per goal, so far.
Though this may not all be Hazard's fault as he has had a very tough time with injuries, the reality is this is one of the worst transfer deals of all time. Since Hazard is 31 and on huge wages, there is no resale value or even loan potential there for Hazard which makes the deal even worse. There is some hope that Hazard can turn things around before his time in Madrid ends, but right now there is no doubt this is one of the worst transfer deals of all time.
Luka Jovic: 2
If the Hazard transfer is one of the worst transfer deals of all time, Luka Jovic's 65m Euro move to Madrid is not much better. Though the deal was not criticized heavily at the time, Jovic has produced almost nothing for Madrid.
With just one league goal last season, Jovic's extremely disappointing time in Madrid looks to be coming to an end with the club reportedly looking to move on. The only thing salvaging this deal a rating of 2 is the fact that it cost about half as much as the Hazard deal, and there is some hope Jovic could have some resale value given the fact he is still relatively young at 24 years old.
Eder Militao: 8
Eder Militao was brought in for 52m Euros to be Sergio Ramos' replacement. While he still has a long way to go to fill Ramos' shoes, the 24-year-old has already been a key piece in two La Liga titles, and 1 Champions League title.
Militao made the transition away from the Ramos-Varane partnership as smooth as it could have been. Still only 24 years old, Militao looks to be a lock in the Madrid defense for years to come, albeit with some competition now that Rudiger is coming in. Nonetheless, he has a chance to make that 55m look like a real bargain.
Ferland Mendy: 6
Madrid signed Ferland Mendy for 50m Euros in 2019 to be the replacement for Marcelo. Mendy has proven to be a top-class defender, with his defensive contributions being key to Real Madrid's success over the last few seasons. However, injuries and a lack of offensive production has put Mendy's starting future at the club in question.
With the club signing Rudiger, Alaba may shift over and be the first choice left back. Madrid may look to sign Fran Garcia as well. Mendy proved to be a valuable addition and important for Madrid, which is why this deal gets a positive grade. However, doubts over his future role at the club lower the grade, as Madrid envisioned Mendy being the long-term solution at left back when they splashed 50m on him.
Rodrygo: 6.5
Real Madrid spent 47m Euros on Rodrygo when he was just 18 years old. This is a massive fee for a teenager, but the Brazilian repaid some of that fee already with his huge goals in the Champions League knockout stages against Chelsea and Manchester City.
However, outside of those clutch goals Rodrygo has yet to contribute a whole lot. With just 4 league goals last season, Rodrygo needs to prove his consistency next season if he wants to lock down that Right Wing position and justify the huge transfer fee. With Marco Asensio appearing to be on the way out, Rodrygo has every chance to prove his worth next season and upgrade the grade on this transfer.
Winter 2021 signing
Reinier Jesus: 2
Madrid spent a substantial fee of 31m Euros on Reinier Jesus in 2019. Reinier quickly went on loan to Borussia Dortmund after being signed, where he has been very disappointing, as he failed to register a single goal or assist this past season. His youth still leaves room for some hope to turn things around. We will see where his next loan move takes him and if he can make an impact somewhere. But for now, it looks like Madrid have wasted 31m Euros.
Real Madrid's Summer 2021 signings
David Alaba: 9
Signing David Alaba on a free transfer was the perfect move for Real Madrid last summer. With Ramos and Varane leaving, Madrid desperately needed an experienced defender to come in and form a partnership with Eder Militao. Alaba has done exactly that, with 46 appearances across all competitions this season, Alaba has been a massive part of the club's double-winning season. His calmness on the ball and while defending has brought been the perfect foil to Militao and brought stability, something Madrid have historically lacked, to the Madrid defense.
Alaba's future at Madrid will be interesting. His versatility means he can play center back, left back, or even in midfield. There is a good chance Alaba moves around a lot more next season now that the club have signed another center back in Rudiger. Signing Alaba on a free last season has already paid off, and gives the club flexibility and options going forward, which is why this signing deserves such a high grade.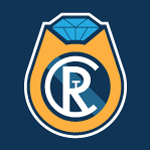 Want your voice heard? Join the Real Champs team!
Write for us!
Eduardo Camavinga: 9/10
Signing Camavinga for just 32m Euros last summer is looking like an absolute bargain at the moment. At just 18 years old, Camavinga is undoubtedly one of the best midfield talents in the world and has already made a significant impact on Real Madrid. Coming off the bench, Camavinga played a huge role throughout the Champions League knockout stages, bringing the energy that Madrid needed to complete the comebacks against PSG, Chelsea, and Manchester City.
Camavinga has all of the tools to be a mainstay in the Real Madrid side for years to come as one of the best midfielders in the world. This deal could easily move up to a 10 in the next couple of years.