Real Madrid youngster Reinier Jesus has not had it easy. After shining as a 30 million euro signing from Flamengo while at Castilla, the Brazilian attacking midfielder / false nine earned himself a big move to Borussia Dortmund ahead of the 2020/21 season amidst interest from several notable clubs around Europe.
Reinier barely played in his first season, but Real Madrid held out hope that under a new manager – Marco Rose, who had taken points off Madrid in the Champions League that season while at Borussia Monchengladbach – he could get opportunities.
Instead, Reinier rarely featured once more, and he did not really fit what BVB were trying to do. He was an attacking midfielder on a team full of them, so he would often how to play on the wing. As we saw in his anonymous performance in Dortmund's second "Klassiker" loss of the season to Bayern Munich, Reinier is not a winger.
What could be next for the young man? Well, thankfully, contrary to some bogus rumors floating around during the 2021/22 season, Real Madrid are not giving up on him despite two years wasted on loan.
Real know they invested in him for a reason. Juni Calafat has hit big on every other signing, including fellow Brazilianians Vinicius Jr. and Rodrygo Goes, who were instrumental in their own ways in Real Madrid's Champions League conquest. So Florentino Perez and the club will back Calafat's signing by giving him another loan where he can play significantly and re-up his value. His future at Real is still alive.
Who could be interested in Reinier? Several clubs should be, but the most intriguing thus far is Roma. Coached by Jose Mourinho, who built one of the most electrifying attacks of the modern era as Real Madrid's manager, Roma are on the rise. They won the Conference League in his first season and are candidates to make the top four in the highly competitive Serie A next season.
Jose Mourinho has a great track record of working with forwards
Mourinho is always looking for young, hungry players as upgrades, and if he can cut ties with Stephan El Shaarawy or Carles Perez, he could bring Reinier on loan from Spain's capital to Italy's capital city.
Although Mourinho has a reputation for being a boring, defensive manager, that is not really the case. As we saw first-hand with Cristiano Ronaldo, Karim Benzema, Gonzalo Higuain, Angel Di Maria, and Mesut Ozil, Mourinho can build attacking juggernauts. Look at what Harry Kane and Son Heung-min achieved under his leadership. And for a most recent example, Tammy Abraham exploded in his first year with Roma.
It is too much to put the same expectations on Reinier immediately, but he is a very well-rounded, technical, athletic, and intelligent playmaker. He has all the tools to be a guy who scores 10 goals and has 10 assists every season. Reinier has the quality to be a star at Real Madrid, but, first, a star at Roma.
If you ask me, he has more upside than any other loanee at Real Madrid. So it would be the best-case if he can get minutes at Roma and work with Mourinho. But he will have to fight and show a hunger like never before there.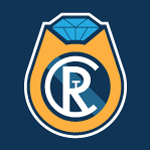 Want your voice heard? Join the Real Champs team!
Write for us!
It works well either way for Real. He could become a breakout star and fulfill his potential, or he could completely flame out. Under Mourinho at Roma, there might not be an in-between. It is all or nothing, and that's good for Real. They need to find out if Reinier is a guy who can make it in Madrid. Mourinho can help them find that out, and I would be optimistic that the answer is a positive one for the young Reinier.