Joe Hart this week looked forward to his own personal return to the Champions League after an absence of almost six years. Back in 2016 Hart was in goals for Manchester City in a closely fought semi-final tussle with Real Madrid with the Spanish giants as they later do, winning through with the only goal of the tie and going on to lift the big trophy that Celtic won in 1967 and for a glorious period afterwards lasting five or six years could and should have added to that total.
Sadly those days are gone mostly due to the way football governance has changed with the so-called top five leagues scooping up the cash and the glory. Not since Porto won the Champions League in 2004 – the year after Celtic played them in the UEFA Cup final in Seville – has a club outside the top five leagues become the Champions of Europe.
Many supporters conclude that these five nations should be allowed to be left to it and an alternative competition run for the many other nations of Europe which would be much more competitive, and less rigged. There's some satisfaction to some that Middle East fortunes have not been enough to deliver the Champions League to either Manchester City or Paris Saint Germaine despite the thousands of millions that have been spent in the pursuit.
If these are Celtic's neighbors in the Champions League then what chance do we have of keeping up with them on Scottish Premiership income?
But we're in if for the thrill and the money we make will ensure that the dominance of the Scottish game should continue, especially if the noisy neighbors down river don't make it through those perilously tricky summer qualifying rounds.
There's the Ange Postecoglou factor of course, with the Celtic boss on a personal mission as the first Australian to manage a team in the Champions League. Ange found out how Celtic can handle European football at Europa League and Conference League level and figured that there's plenty of room to improve even in the second and third tiers. But he would have been encouraged that theRangers managed to make it to the Europa League final while losing the Scottish Premiership to Celtic.
That will re-enforce Ange's view that what he plans for Celtic is indeed possible.
Success at the Champions League level really means getting out of the group and through to the knock-out stages, something that Gordon Stachan and Neil Lennon in his first stint as Celtic manager both managed to achieve.
After that Ronny Delia, Brendan Rodgers and Neil Lennon didn't come close so there's a gap that Ange will be looking to bridge this time around or failing that a third place group placing will take us into the Europa League where there's a fighting chance if we bring our A-game.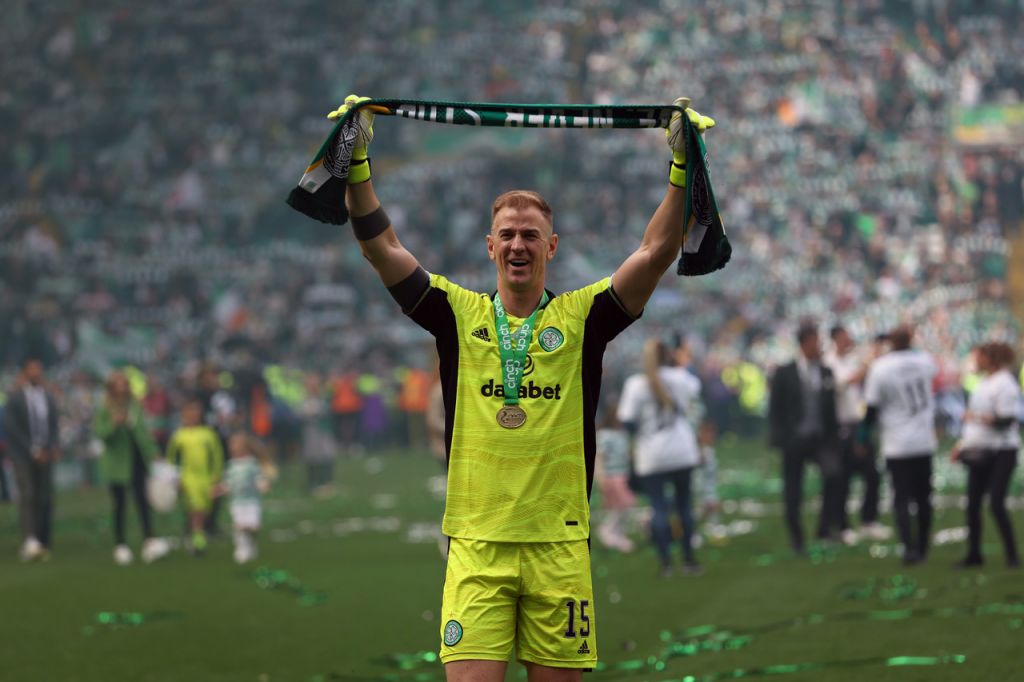 With Joe Hart's experience at this level, Celtic have some insurance at the back and the Englishman is certainly relishing the prospect of his own personal return to the highest level of club football on the planet.
"There's not really an unheard of team. The only teams that might have been slightly less well-known are going to be in our pot anyway. So, we'll need to play the big teams.
"I know that it's ahead and soon the groups will be drawn up but it's hard to look past anything when we're so involved in what we're doing. It's been a lot of fun (playing in Europe). Getting into the Champions League with Man City when we had never done that before was a big achievement.
"Then we went from playing in it to competing in it. We got to the semi-final one year. The last time I was in the Champions League was 2016, and the semi-final against Real Madrid was my last game," Hart recalled, as reported by the Daily Record.
Looking back is one thing but the real excitement is in looking forward with not inconsiderable relish to be back in the footballing big-time with Celtic.
"Of course it's where the club wants to be, but it is what it is. The Champions League doesn't exclude you, either you get in it or you don't. We've earned the right this year, so we're going to look to build on the fact we've earned that right and compete in it. There's no point complaining about money.
"We're in a business where money exists, so you don't moan about it, we get on with it. We've built the best possible squad we can with the best mentality, and we're going to play the best football team that we possibly can. However that ends, it ends with us walking in being proud of what we've done."
Hart's Champions League appearances of the next few years at Celtic are likely to be his last and he plans to relish every minute of it. He's back after a decent summer break raring for the real stuff to begin after playing the opening 45 minutes in the first two pre-season friendlies, the 7-0 mauling of Austrian minnows in midweek and the 3-3 draw against Celtic old enemies Rapid Vienna yesterday. As expected it was not friendly.
"I got maybe five weeks off. We are given a program over the summer. I think the modern-day pro just stays on top of things, and especially at my age I know how to look after myself. There's no point in switching off, it's not a long enough career to be switching off, so I just carry on."
Joe Hart certainly loved his debut season at Celtic, especially the title win in May. "It was fun, it was a good year and it was nice to have success at the end of it. But in terms of input, it was pretty much the same as I've always put in. I know my best.
"In the year just gone it was good enough to win some medals and put in some good performances, but I don't want to stop there. However much more there is to come from me, I want it to be at the highest level possible and for me to be pushing myself to the limit."