In the 1-0 Champions League Final victory over Liverpool, Casemiro had a block, three clearances, and three interceptions. He also created a chance and won three of the game's four tackles.
Casemiro may not receive the praise he deserves. Let me explain why Casemiro is so critical to the success.
He's on his way to being one of the best defensive midfielders of all time, or at the very least one of the best in Europe, as I believe he already is. His trophy collection is impressive for a man of his age. He is at the pinnacle of his career and has a lot to give both club and country.
Casemiro is the first of his generation of Brazilian defensive midfielders to break through. With his aggressive style of play, the Brazilian is known for playing dangerously.
Casemiro puts his teammates first
Defensive midfielders aren't usually praised for their efforts. When their team needs them, they have to do the dirty work. Casemiro exhibits this behavior by posing challenges to the team and accepting cards. His adrenaline sometimes gets the best of him, and he makes hasty tackles.
Casemiro is also the type of player who puts the necessary needs first. He is more concerned with the defensive side of things. As a result, Toni Kroos and Luka Modric are free to assist the attackers in the initial stages.
He also allows young Federico Valverde in pushing forward and causing several issues for opponents.
In fact, the way he meticulously examines his opponents has helped him become an expert at anticipating opponents' movements and positions, allowing him to win the ball.
Casemiro not only has a strong aerial presence, but he is also expected to join the defensive line when the ball travels wide in order to overload the defensive penalty area and clear out any threat.
Due to his characteristics and versatility, Casemiro succeeded at Real Madrid and made the defensive midfield post his own. He is mostly a defensive midfielder, but he can also play in a box-to-box role. In most situations, he plays as a box-to-box midfielder, and his position in the Real Madrid press is crucial; he leads from the front and commits fouls in the event of a counter-attack.
Casemiro combines physicality and intelligence in midfield
He commits fouls very skillfully and rarely gets booked as a result. In defense, the Brazilian serves as a defensive barrier for Los Blancos. When he has the ball, he can drop deep to form a back three or interchange positions with Kroos. Both are beneficial in ball progression.
He is a hard-tackling midfielder who is intelligent, physically strong, and aggressive. He anchors the midfield, blocking up countless attacks while also launching his own. He is a destroyer in the middle because of his positioning and ability to understand the game.
Aside from his defensive abilities, he also has a strong shot and occasionally makes bursting forward runs. He's a shrewd defender who can score a goal or two on occasion.
He is also a master game reader; he can occasionally fade in possession, but when he does, he rotates the ball, passes it, and most crucially, he does not give the ball away; instead, he shields the ball and is fouled.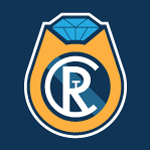 Want your voice heard? Join the Real Champs team!
Write for us!
Real Madrid have repeatedly watched their team crumble without their "TANK," Carlos Henrique Casemiro, despite the fact that the football world does not hold him in such high regard. Real Madrid has been grateful for a player of his caliber since the beginning, when they opted to put their faith in a youngster from São Paulo who had yet to establish himself.