So close, yet so far. Bit cliché, but it perfectly sums up Real Madrid's 2020/21 season. Last season was heart-breaking across the board, from losing out on the league title by two points to being eliminated in the Champions League semi-final. A trophyless season, shrouded by countless injuries, concluded by the dreary departures of Ramos, Varane, and Zidane.
It called for a manager competent enough to rebuild a squad. When Carlo Ancelotti was announced as the new Real Madrid manager, most fans were unwelcoming. As was I. The memories of the 2014/15 season flowed through my head when I first heard about the Italian's return. His reluctance to rotate was always his greatest downside, which caused Real Madrid to lose out on the league title that season. I, along with many other Madridistas saw him as a manager who would do great given a well-established squad, but who is incapable of carrying out a rebuild. In the end, it was not a rebuild that the club needed, but a revival.
Over the course of the season, he has done wonders with this squad. Benzema produced his best-ever goal-scoring season with Real Madrid, as did Vinicius. Over the past three seasons, Vinicius accounted for eight goals and four assists in La Liga. This season alone, he scored 17 goals and provided 10 assists, per Fbref. No one has ever witnessed such an astronomical growth over the span of just one season. He was not the only youngster who reached a turning point this season. Players like Rodrygo, Valverde, Camavinga, and Militao had their breakthrough seasons in the Real Madrid shirt.
No, it isn't a coincidence, it's impeccable man-management. It's a cold world out there for footballers, and he gives his players the confidence that they desperately need. He built a dressing room that is humble, honest, and devoid of ego. The chemistry in this Madrid team is unmatched. It entails a unique blend of veterans and youngsters, and Carlo capitalized on that very effectively. He knew how to get the best out of his players, collectively and individually.
Carlo Ancelotti finally changed his ways for the greater good of Real Madrid
Ancelotti did not come back to Real Madrid as a changed man. Initial games at the start of the season were all about finding the right XI. He tried varied midfield combinations, tried to incorporate Hazard and Bale in the attack, and experimented with formations other than 4-3-3. These experiments lasted up until the away loss against Espanyol, where Carlo opted for a 4-4-2 with Benzema and Vinicius upfront.
Ever since the loss, Ancelotti has stuck with the traditional holding 4-3-3. The starting XI was static as well, with the unrivaled 'KCM' midfield, Militao-Alaba as the center-back pairing, Mendy as the left-back, and Vinicius and Benzema up front. The only uncertainty was the right side, owing to Carvajal's injury concerns and lack of a reliable right-winger.
Being fixated on this starting XI was effective initially, but it was not viable in the long term. El Clasico and the first leg against PSG are testaments to that statement. Lack of rotation isn't just about fatigue and injuries, it's also about hindering the development of players like Valverde and Camavinga.
Ancelotti realized that after the Clasico. Out of the nine LaLiga games post-El Clasico, the 'KCM' trio started just two out of the bunch. Ancelotti's rotation towards the end of the season was inch-perfect. Players like Valverde, Camavinga, and Rodrygo accumulated enough playing time, a big confidence boost. The same set of players is heavily responsible for the Champions League triumph. He apprehended the error of his ways and made it right. Exactly when it mattered. Safe to say there wouldn't be yet another Champions League trophy in Real Madrid's bag if it weren't for Carlo's redemption.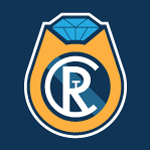 Want your voice heard? Join the Real Champs team!
Write for us!
Madridistas, including me, saw him for what he was seven years ago. It takes a big personality to change his ways, and we were not willing to provide him the opportunity to do just that. For that, I wholeheartedly apologize.