Amine Gouiri's signing would make a lot of sense for Real Madrid, especially with Mariano Diaz and Luka Jovic both needing to leave this summer. He'd be an ideal back-up striker for Benzema when the coach needs to rest him, and Gouiri would benefit from learning from the renowned French striker.
Although comparisons to Karim Benzema are unavoidable, Gouiri's style is strikingly similar to that of the Real Madrid forward.
Since joining Nice from Lyon in 2020, Gouiri has established himself as one of Europe's most promising young forwards. In his most recent season, the 22-year-old attacker appeared in every Ligue 1 and Coupe de France game, scoring 12 goals and providing ten assists in 43 appearances.
Gouiri has also scored seven goals in 18 appearances for the French U21 team, and his impressive performances have apparently attracted the interest of some of Europe's biggest teams.
While the young French prodigy has always wanted to be his own man, and Real Madrid is in need of a backup striker, one can't help but wonder if Amine Gouiri would be the greatest potential purchase for them?
Amine Gouiri has breathtaking technical qualities
Gouiri is a very technical attacker who can play on either foot, likes to drop deep and create openings away from the area, can hit a cross-field pass, and has a subtle touch with his instep that reminds me of Benzema's early years at Lyon before capturing Real Madrid's eye. In addition, he is one of Ligue 1's top dribblers.
In the penultimate and final touches of a play entering the opponent's box, Gouiri is an amazing striker, relying on his fantastic ball control and quality and sensitivity to find the last teammate or make individual plays if he is the finisher.
Gouiri is particularly good at creating a threat, both by coming down between the lines to receive the ball and playing face-up in the box, as well as by keeping the ball in his possession when he receives it, giving a possession continuity. The latter is one of his great virtues; he retains the ball every time, delivers it to a teammate successfully, and has an unusually low turnover percentage, very low for a striker. It is almost never taken away from Gouiri when he is harassed. His method is rather thorough.
Gouiri is a predator in the box, with a balance of speed and power that any forward in the world would envy. He's a skilled creator, whether it's with a dribble past his defender or a well-placed assist or cross.
Gouiri has a unique skill-set Real Madrid craves up top
During the buildup, Gouiri prefers to take up this position between the defensive and midfield lines of the opposition. Because of his ability on the ball, if a teammate can find him in between the lines, either in a central position or in the half-space, the attacker can pose a big threat to the opposition. His quick movement, on the other hand, is important in his team's development into even more dangerous positions in the final third.
He has a thorough understanding of the role he has been assigned. When the ball is up front, he frequently comes deep to receive it, pushing his marker out of position, as a true false-9 should. Not only that, but his outstanding abilities when in possession of the ball are a one-of-a-kind skill set, especially given the role he plays.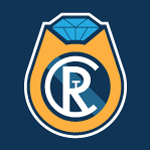 Want your voice heard? Join the Real Champs team!
Write for us!
This reveals a great deal about the 22-year-old Frenchman's style of play. Gouiri isn't the type of player that simply appears in the final third; rather, he is active off the ball in the early phases of his team's attacks, offering his movement and ball-progressing talents to help his team advance up the pitch.