It has been an extremely disappointing three years for Eden Hazard at Real Madrid. Touted as the next Galactico after his 120 million euro move from Chelsea to Real Madrid in the summer of 2019, Hazard has scored just 6 goals in three seasons for Madrid.
His time has been defined by injuries more than anything else, and the emergence of Vinicius Jr. and to some extent Rodrygo and Federico Valverde (as a winger) have made Hazard an afterthought this season. However, with the Kylian Mbappe deal falling through, Madrid needs someone to step up in the attack next season. Here are three reasons to believe that Eden Hazard can be that guy.
1. Eden Hazard should finally be fit
Eden Hazard's time in Madrid has been defined by one thing above all else: injuries. Since arriving in 2019 he has suffered 16 reported injuries. This is a crazy number and understandably has prevented him from ever finding any sort of consistent form.
The good news now is he appears to be fit after his latest surgery at the end of March, which removed the plate in his leg that was put in after suffering a previous injury. He now has a full summer and preseason to get fit and used to playing as he used to, free of that plate in his leg, and hopefully start the season in top shape. Hazard will play some matches for Belgium over the summer, but it should mostly be an opportunity for him to rest and train, preparing for next season.
There have been some concerns about Hazard's motivation and weight coming into past seasons. However, there is no question Hazard will be motivated to be in top physical condition by the start of next season as he will need to be ready for the World Cup in November, which may be Belgium's golden generation's last chance to win something. It appears that Hazard is finally healthy and in the right mindset to get back to form, something we have not been able to say at any point in his Madrid career previously.
2. Eden Hazard can be the third attacker that Real Madrid need
It is no secret that Florentino Perez and company were counting on Kylian Mbappe's arrival this summer. However, that is not going to happen, as Mbappe signed a three-year extension with PSG the other week.
Mbappe was supposed to complete the attacking trio alongside Benzema and Vinicius. With Erling Haaland now off the market as well, there isn't an obvious attacking star out there for Madrid to go and buy. Hazard has as good a case as anyone to step up and fill in as that third attacker.
In his limited playing time this season, Hazard has shown he is still great in at least one area: link-up play. Hazard looked sharp on the ball in the second to last La Liga match against Cadiz and did well dropping off from the wing to link the play between midfield and attack.
Hazard's link-up play can help take pressure off Benzema and allow him to stay further up the pitch in dangerous areas. If Hazard can regain even some of his ability to take on players 1v1, that combined with his linkup play would add a lot to Madrid's attack and make it less reliable on Benzema and Vinicius.
Outside of those two, the main source of creativity for Madrid has been Luka Modric. Although Modric recently signed a one-year extension, it is risky to rely so much on a 37-year-old to do so much week in and week out. If Hazard can find form, he can add a lot of creativity to the side – something that is not easy to find, and take some pressure off Benzema, Vinicius, and Modric.
3. The whole Real Madrid squad loves him
During the post-Champions-League title celebrations, it was easy to see, despite his struggles, just how much the entire Madrid squad loves Hazard. After declaring that he would "give it his all next season" during the celebrations, the players swarmed Hazard and celebrated with him like he'd just scored a winning goal. Even though Hazard has hardly played this season, he's still been able to form a strong connection with all of the players.
This sort of connection between players matters on the field, as well as off it. This Madrid squad has a fantastic aura around it, the atmosphere is the best of any Madrid squad since probably the pre-Galactico era in the 90s.
This is not to be taken for granted, and there is always a risk of upsetting the camaraderie and chemistry of the squad if Madrid opt to ship Hazard out and bring in a new player, especially if it is a high-profile player. Giving Hazard the chance to be the third attacker bears no risk of upsetting the squad, as it is clear that they all want to see him succeed.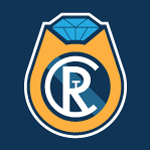 Want your voice heard? Join the Real Champs team!
Write for us!
Hazard's good attitude and willingness to play a bit part this season was appreciated by everyone, which is why I think he's earned a chance to compete to be the final piece to Madrid's front three.